Hello everyone! If you didn't already know, there is currently a
guild PvP event going on - on the SMP!
The Event:
Heres how it works, oh and to participate you have to be part of a guild. For 1 week, each guilds kills will be tracked, and this saturday (for US players) the guild with the most kills will win! In order to get kills however, you have to kill players who are members of other guilds. You cannot just kill random guildless players, as that will not count.
Rewards:
First Place: Will receive 4 OG ranks for members of the guild (the guild leader will pick who receives the reward)
Second Place: Will receive 4 rank upgrades for members of the guild
Third Place: Will receive $75,000, split across members of the guild
Guild Plugin
Since I never really did a write up for the guild plugin, I thought I would explain a bit about it here.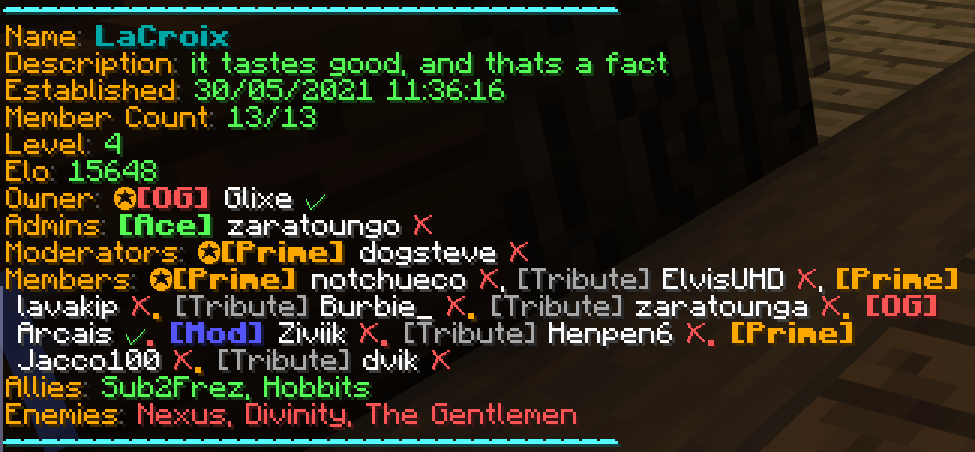 Guild Creation
Currently, guild creation is limited to donors. This is to prevent an excess of guilds being created with little to no members. We want there to be a smaller amount of guilds, but with more players in each.
Guild Commands
Guilds have a sizeable list of basic commands which should help with moderation as well as organisation. To get a full list of all these commands, type /guild help
Guild Levels
So members of a guild can feel as if their guild is progressing or improving over time, we added a guild leveling system. Guild levels are based on the activity of their members, and levelling up your guild will grant you access to more guild member slots as well as other benefits. You can see how your guild level is doing in comparison to other guilds through the guild leaderboard (explained below).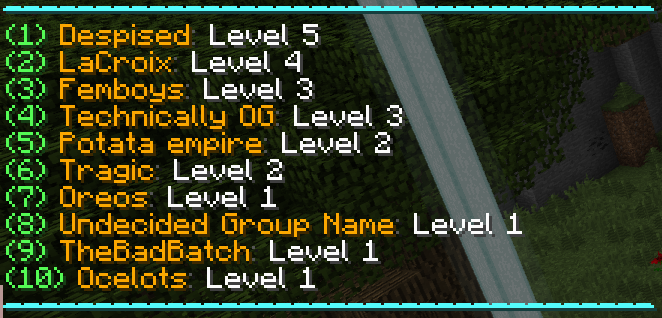 Guild Leaderboards
One thing which I felt like many other servers with guild plugins lacked, was a sense of competition between each. Drawing from factions, our guild plugin allows guilds to ally and enemy other guilds. Likewise, guilds can see their guild level on the leaderboard by typing /guild leaderboard. And for survival games players, we also added a command which adds up all elo of guilds members, and we have a leaderboard for that as well (/guild elotop).
And thats about it for now! Head over to the SMP to participate in the event!