Yes you read the title right, the long awaited OG:SMP is going to be releasing within the next few minutes! And then a few hours later, I'm going to be streaming it live on youtube! So lets talk about some of the features shall we?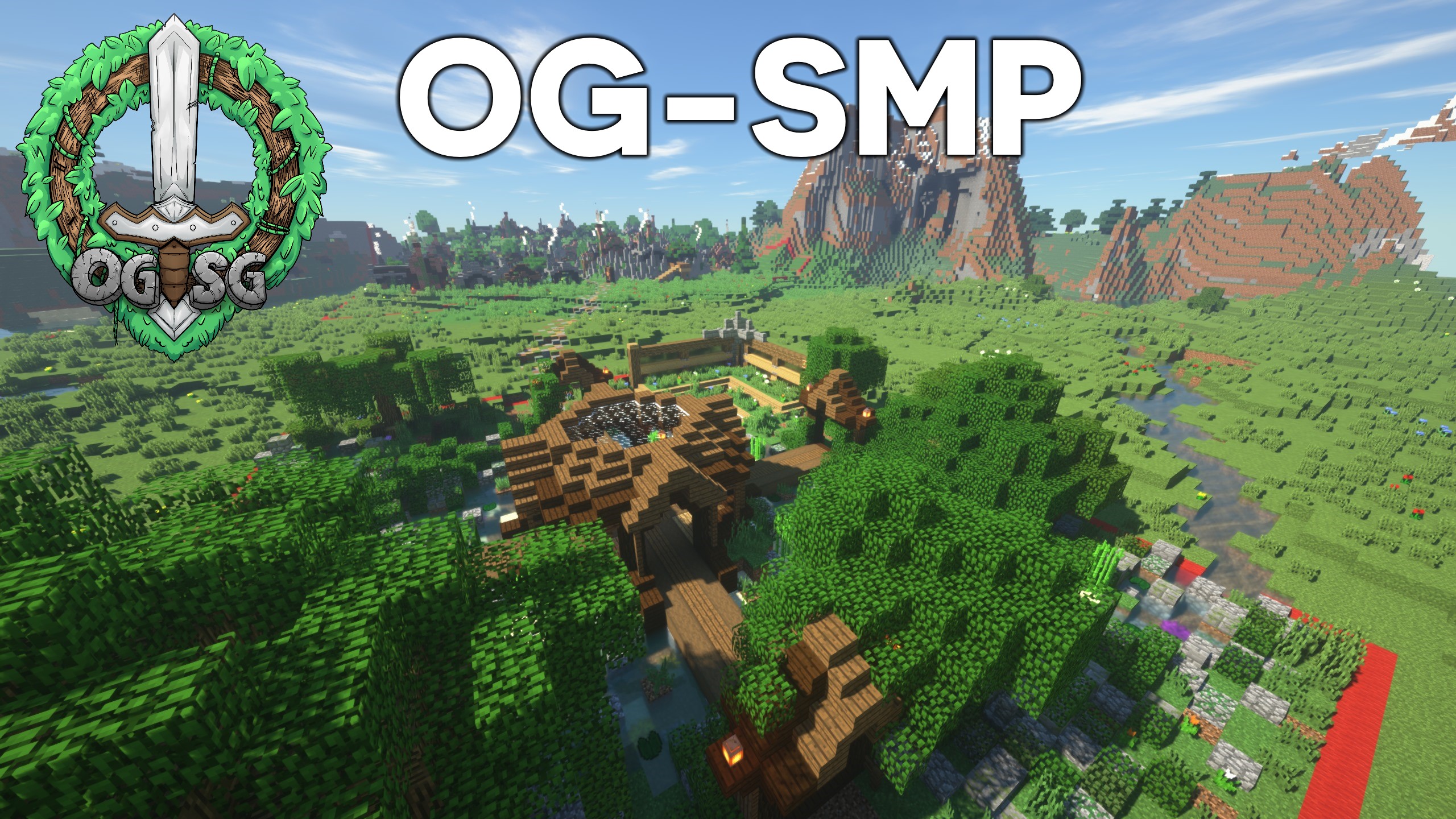 Marketplace:
The marketplace is entirely run by the players, and we want to create that sense of a hustling, bustling and active community. The marketplace, which is only a couple dozen blocks from spawn contains 42 beautifully crafted stalls, which you can rent and set up chest shops in. Players will then have to continue paying daily, or lose their stall. Get to the market fast, because there is only so many stalls to go around!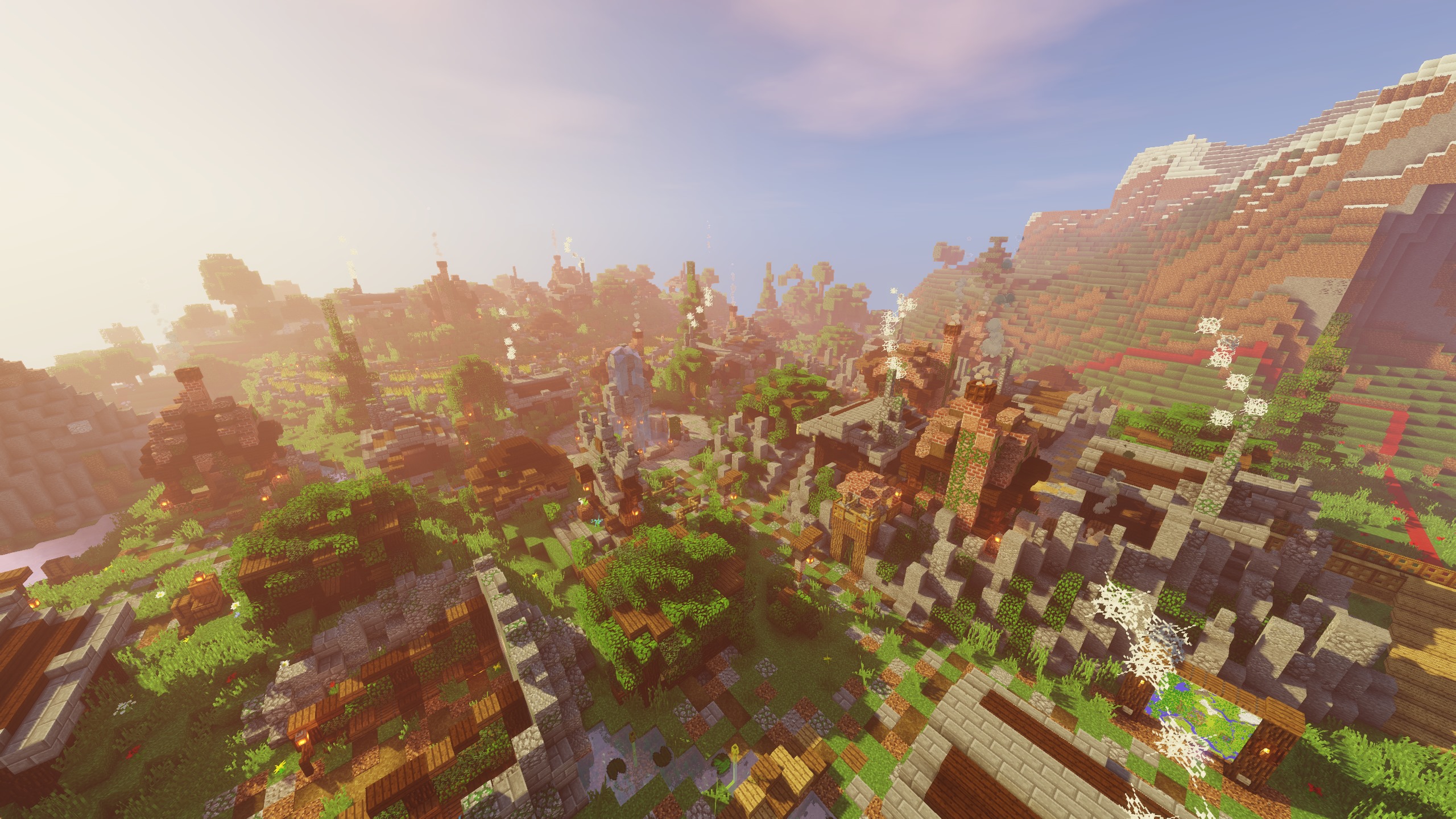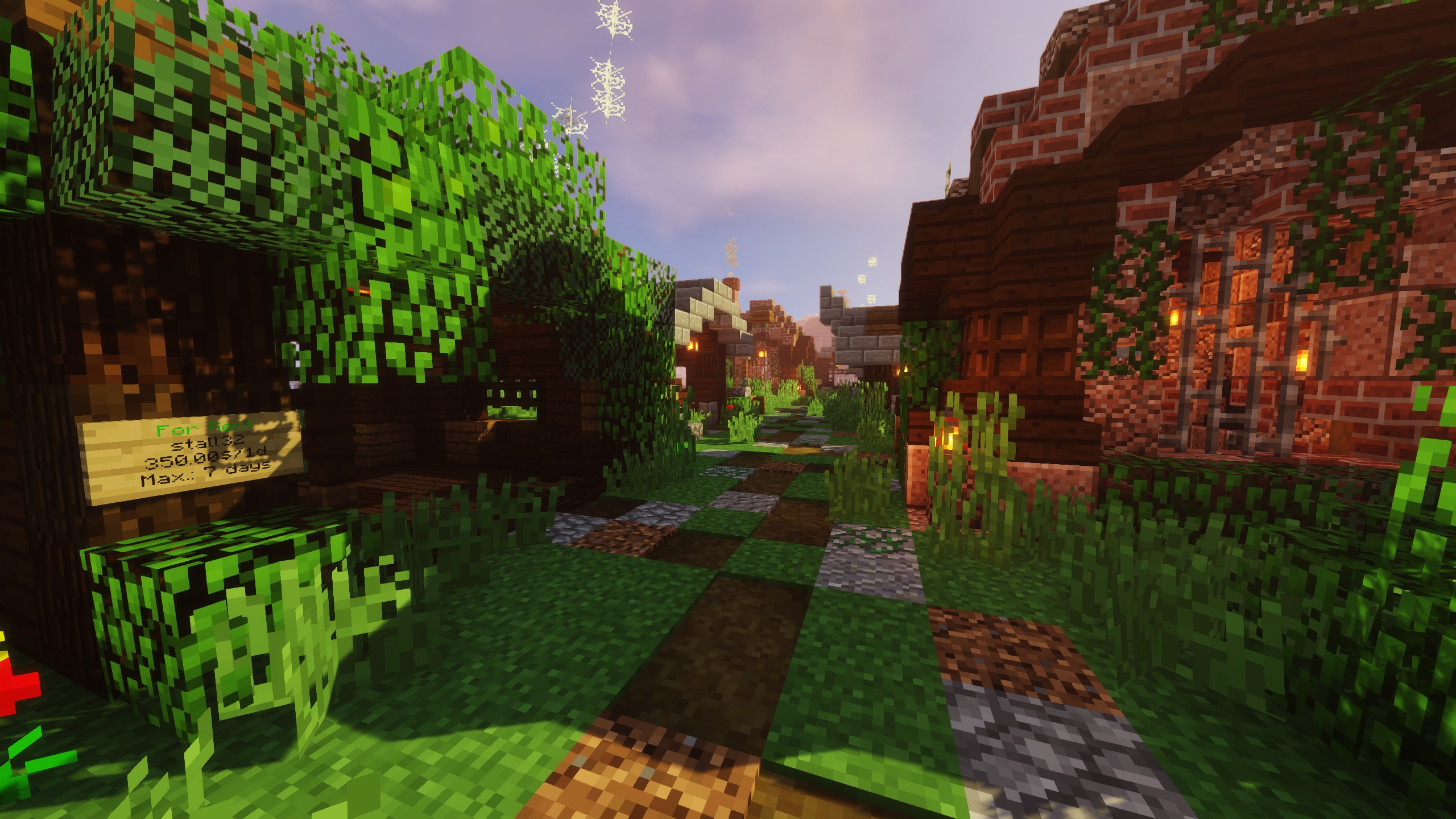 Chest Shops:
In the market place, players will be able to set up chest shops where they can buy and sell items with other players! Now, players can set up chest shops outside of the marketplace, but they can be destroyed. This means the marketplace is the only place they are safe. The /qs command will give more info, but by holding the item you want to buy/sell and left clicking a chest, you can set up a shop following the simple instructions!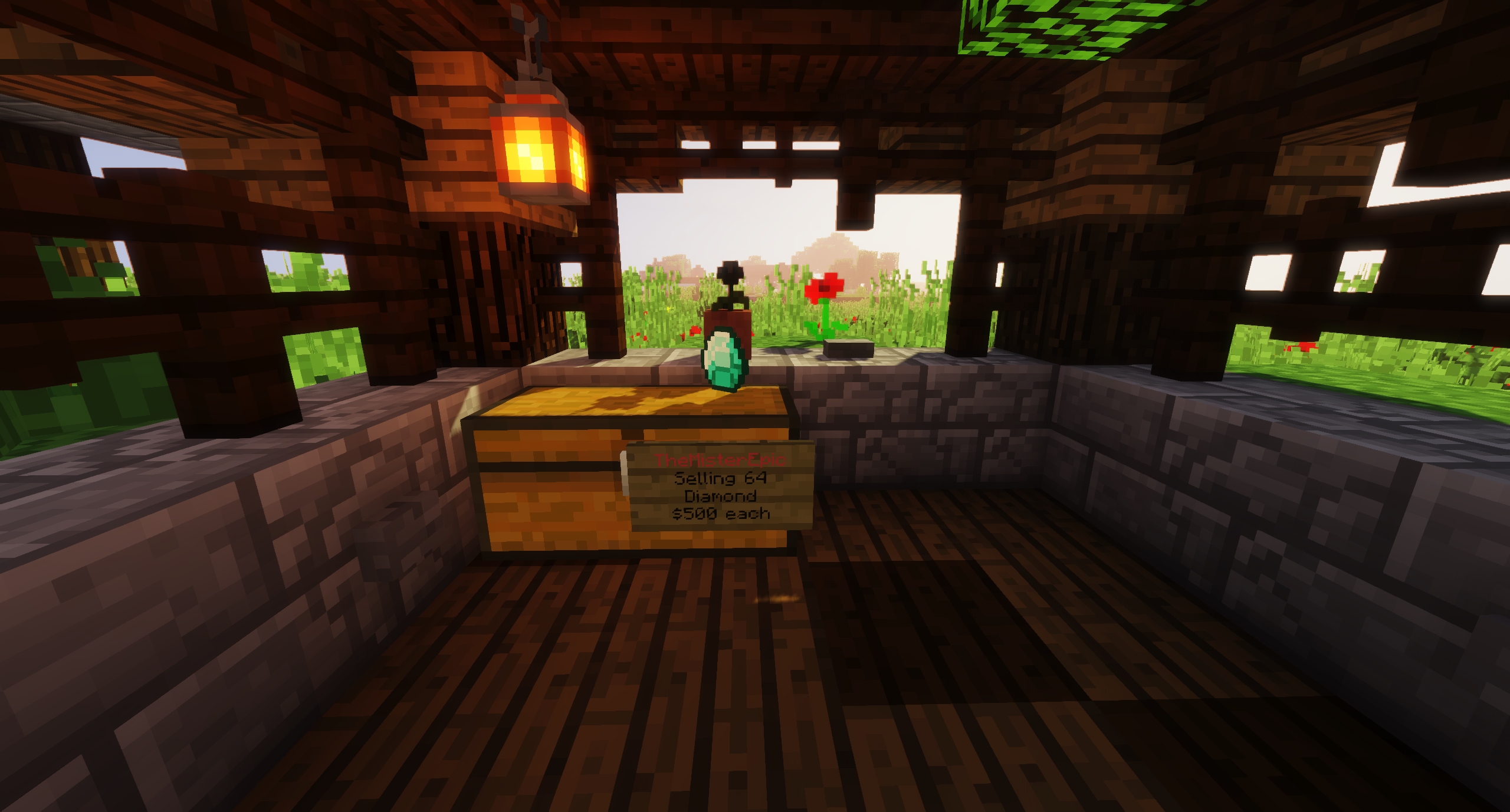 Reputation System
In order to attempt to combat
excessive
griefing, we have implemented a custom made reputation plugin. Every player starts at 0 reputation, displayed next to their name in game and in the chat. By doing /rep (playername) you can give add 1 rep to a player if they have been kind or helpful to you, or you can subtract 1 rep from them if they killed, griefed or scammed you (actual reasons can be given in game).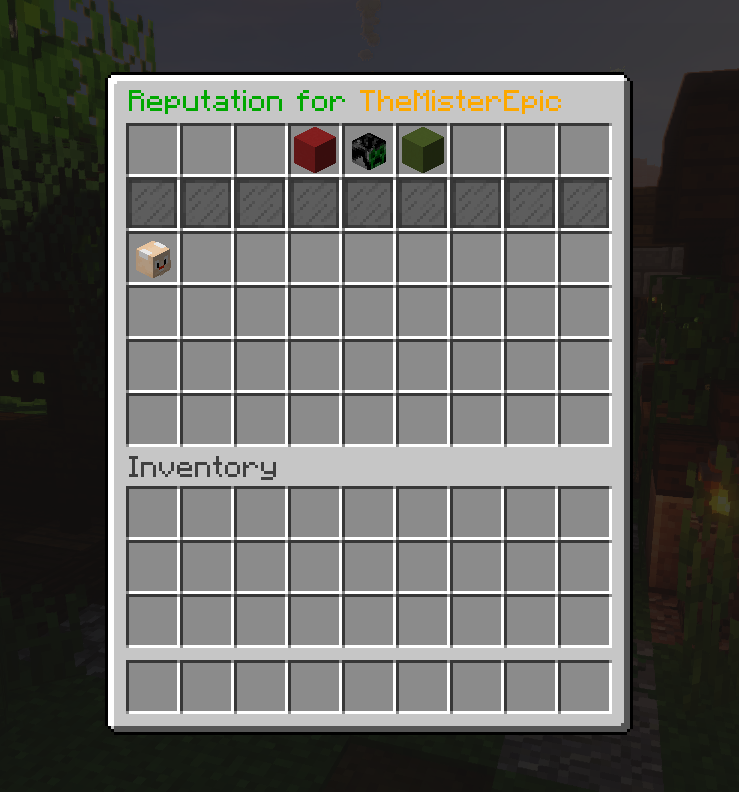 Good Reputation (5+):
If you have a good rep, not only will players trust you, but you get more money from your daily login bonus.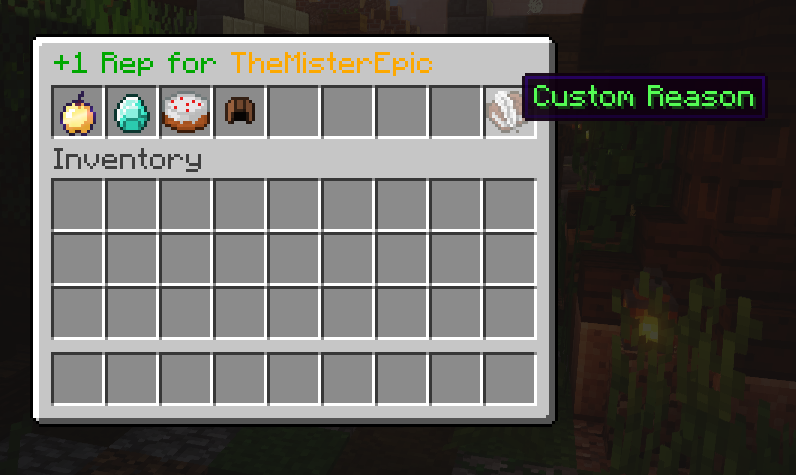 Bad Reputation (-5 and lower):
Let your rep get too low and you lose the ability to use certain commands:
At -5 rep you lose the ability to /tpa.
At -10 rep you lose the /spawn command.
At -15 rep your coordinates are displayed on the tab menu for all players to see.
So while griefing and pvp are allowed, if you go overboard or mess with the wrong people, be prepared to face repercussions!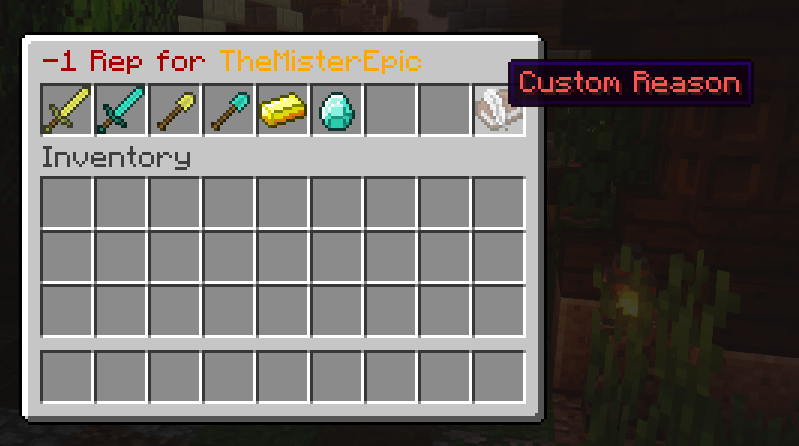 Preventing Exploitation of the rep system:
Now you may be thinking, players can exploit this right? Well, we've also added functionalities to prevent that. Normal players can only add rep and remove rep
once every 24 hours.
Prime rank can rep twice per 24 hours, ace can rep 3 times per 24 hours, og 4 times and og+ can rep themselves once per day, as well as the 4 times. It should be noted that we are going to be shipping an update in the coming days that prevents donors from removing the rep of the same player multiple times in 1 day, but for now while the plugin cannot prevent it, itis a punishable offence.
Now you may be thinking, isn't that pay2win? Now I thought so at first as well, but think of it like this. The donators are like community moderators, they have invested money into the server, meaning they are more likely to care about their reputation as well as their enjoyment in general. Therefore they are far less likely to abuse their extra reps, unlike a random player who just joined and hasn't invested anything to the server. Donors can help guilds and towns punish greifers or trolls, so befriend them!
Bounty System
We have also decided to add a bounty system, whereby you can place money bounties on certain players with the /bounty command. This is a simple feature, just creates competition and community.


Teleportation Commands and other nitpicky details
So, you guys we're a bit all over the place when it came to thoughts on teleport commands. In order to try to satisfy both sides of the argument, you can only use the /home, /spawn and /tpa commands once every 5 minutes. There is also no warp wild or other rtp commands (as of right now anyways).

The server is running 1.16, and we plan to update to the latest versions of the game when feasable. In addition, as requested by the community, the server will have 1.8 combat. Shields have been nerfed to deal with this, and only block half a heart of damage from other players.

We will also be resetting the end relatively often, to ensure players have a fair chance at getting end city loot!
The Future!
As of right now the world is 50k blocks in size, but we can expand that. We also have seen players creating groups, guilds, clans, etcfor the SMP in discord. And this is awesome, we want to encourage that! So, hopefully within the first week of the SMP we will have our new guild plugin ready which should help players form groups and alliances to build with. Guilds will be functional across the entire network, meaning survival games players can be included as well! More information on that to come shortly.
And as always, we are very open to feedback from the community. There is going to be lots of adjusting and tinkering with the SMP, so if you have anyfeedback be sure to let us know here on the forums or on discord!
Also, NEXT WEEK IS THE FINAL WEEK YOU CAN GET FOUNDERS DONATOR RANKS. For those of you unware, if you donate within the first month of the server, you get a special prefix next to your name, as well as access to special cosmetics. This is a once off deal, and after the week is up, you will never be able to get founders perks and cosmetics again. So if you want to support the server, please consider donating
https://shop.og-sg.net/